Read The Endorsement Letters from the 7th & 8th District Coalition of Tea Parties supporting Woody Degan.
TN 7th District Coalition
TN 8th District Coalition
THAT'S EVERY single TEA PARTY from the Mississippi River to Davidson County ENDORSING Woody Degan!

Not only that, but the STATE PARTIES have also identified our opponent, Mark Norris, as ONE OF THE THREE MOST CORRUPT POLITICIANS in the state to be replaced!





NOW THE CHRISTIAN CONSERVATIVES
HAVE ENDORSED WOODY, TOO!

TN State Legislature House and Senate Conservative List Recommendations 2012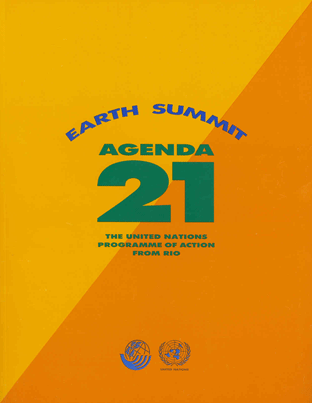 STOP AGENDA 21
Are you aware of what Agenda 21 is?

READ THE OVERVIEW.

Did you know that Agenda 21 has active offices in your own city?

Click Here to get quick facts, information, and additional links for deeper investigation!

Watch an Agenda 21 Video



read more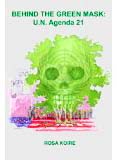 A MUST READ

If you want to learn more about Agenda 21, Rosa Koire's book Behind the Green Mask is required reading!

Rosa, nationally recognized as a leading Agenda 21 expert, walks the reader through the entire program, from inception to the culmination of its presence in our communities! Learn the catch phrases, the methodologies forthe program's implementation, the Delphi Technique, and the philosophy behind Communitarianism. She exposes them ALL! But be forewarned: It's ALL here. After reading this book, you'll either be totally aware and amazed...or in denial!



Buy the book


Read Frequently Asked Questions

•
AGENDA 21 OVERVIEW
•
Agenda 21 Quick Facts Flier
•
What is ICLEI?
•
How Does Agenda 21 Affect Me?
•
Where Can I Find Out More Information?
•
More FAQ...


WHY HEALTHCARE REFORM ISN'T GOING TO HAPPEN IN TENNESSEE UNDER THE CURRENT REVIEW STRUCTURE:


The Review Panel is Commission-based and has a vested interest in keeping the state's prices high.





Patriot's Corner
Links to special content.
Woody Degan donated production for the Inaugural Memphis TEA PARTY EVENTS!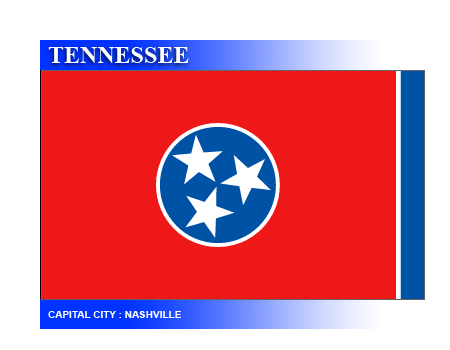 Link to Site!
Every Life Has Meaning...So Does Every Vote. Make Yours Count.
TN State Senate Conservative Candidates
Senate District 4 Lt. Governor Ron Ramsey* R
Senate District 6 Becky Duncan Massey* R
Senate District 12 Ken Yager* R
Senate District 14 Jim Tracy* R
Senate District 22 Mark Green, MD R
Senate District 26 Dolores Gresham* R
Senate District 28 Joey Hensley, MD R
Senate District 32 Woody Degan R
- Woody Degan is the clear conservative choice against incumbent
- Mark Norris, who is noted for being one of the most liberal Republicans in the TN Legislature,
supporting the UN Agenda 21 agenda and other big government issues.

WOODY ANSWERS THE POLITIFACT SHARIA ANSWERS REGARDING SHARIA COMPLIANT FINANCE IN TENNESSEE.
The Commercial Appeal? C'mon? Do we really accept the CA as a credible source for what's going on in? Please! They've printed two things on me and had to make retractions. We don't subscribe to the Commercial Appeal,, only buy it for the coupons on Sunday, and use it for 'Puppy Paper', if you know what I mean. Appropo. They've got their own agenda.
MEANWHILE FRESH NEWS! DECEMBER 04, 2012 ARTICLE:
Here's what they're saying IN EUROPE about Gov. Haslam's appointment across the pond!:
My job as a PUBLIC SERVANT is to connect the dots, raise awareness, and answer the concerns of the people of my District 32. That's what I'm doing. No More. No Less. We didn't listen before 9-11. We'd better keep our ear to the ground and our EYES WIDE OPEN now.

Scroll down to see the video from Lieutenant General Jerry Boykin, former member of the Armed Forces Intelligence Committee. See what he has to say about Sharia Law in the United States.


Tennessee IS

SELLING YOUR WATER RIGHTS

. The proceeds are being deposited in a $56 MILLION DOLLAR

PRIVATE

BANK ACCOUNT that is OFF THE STATE BOOKS. Yes! It currently has $13 Million in the account! Sen. Mark Norris attempted to legalize that process through SB2211, stripping you of your water rights under Tennessee Law! Woody exposed it, defeated Sen. Norris' AGENDA 21 legislation, and SAVED your water rights...FOR NOW.

More about The STATE SCANDAL








READ HER EXPOSE' ON
TN GOV. BILL Haslam,
WATER RIGHTS, AND
SEN. NORRIS' SB2211
CORRUPTION!






Upcoming Live Appearances /Presentations:


Thank You ALL for your support and encouragement! Campaigning was a wonderful experience and has informed me greatly with respect to the many issues and opportunities facing all of us in these communities!









2012.11.27 FEDERAL JUDGE RULES MUNICIPAL SCHOOLS TO BE "UNCONSTITUTIONAL." source: Memphis Flyer: Political Beat.

Mark Norris Chairman for the Tennessee Advisory Commission on Intergovernmental Relations (TACIR), which is the liberal, Rockefeller spawned Southeast division of Advisory Commission on Intergovernmental Relations (ACIR).

Mark Norris CONFIRMED as being a Member of American Legislative Exchange Council (ALEC)!

ALEC is a corporate bill mill.
It is not just a lobby or a front group; it is much more powerful than that. Through ALEC, corporations hand state legislators their wishlists to benefit their bottom line. Corporations fund almost all of ALEC's operations. They pay for a seat on ALEC task forces where corporate lobbyists and special interest reps vote with elected officials to approve "model" bills. Learn more at the Center for Media and Democracy's ALECexposed.org, and check out breaking news on our PRWatch.org site.

2012.07.28 Christian Conservatives Endorse Woody Degan as the CLEAR CUT Conservative over Mark Norris for the Senate District 32. Norris referred to as Liberal Republican, criticized for supporting Agenda 21 legislation while saying he's against it! Isn't that what we've been saying?!? Look at HIS RECORD! It's NOT WHAT HE REPRESENTS it to be!


2012.07.22 The Tennessean Attack on Haslam divides Williamson County Republicans.
Looks like Haslan's Sharia (Muslim), Agenda 21, TN Court of the Judiciary, and STEALING your water rights ACTIONS are catching up to him!

2012.07.17 Several TN county GOPs call for sanctions on Gov. Haslam Tennessee Counties and GOP Leadership are APPALLED at the direction of Gov. Haslams Administration! And who is running his legislation for him? Mark Norris! He's got to go!

2012.07.16 The Tennessean COUNTY GOP Leaders Circulate Resolutions CONDEMNING Gov. Haslam


2012.07.13 Commercial Appeal VOTER GUIDE: Profile on NEW Senate District 32 Candidate Woody Degan

2012.07.11 Commercial Appeal quotes Woody Degan re: fatal plane crash in Fayette County.

2012.07.03 SEAN HANNITY calls TN the WORST STATE FOR SHARIAH COMPLIANCE!

2012.06.30 Degan4Senate Press Release on Reported Secret Commissioners' Meeting and Racism Charges. HOME GROWN NEIGHBORHOOD!

2012.06.25 TN Council 4 Political Justice reports Sen. Mark Norris has accepted campaign donations from Dr.Subhi Ali, the father of Gov.HASLAM'S SHARIAH FINANCE appointee Samar Ali. (See this link and article below!) NOW DO YOU THINK Sen. NORRIS will carry forward SHARIAH LAW LEGISLATION?!?

2012.06.23 Carrol County TN Issues Resolution Against the Administration of Governor Bill Haslam! Remember, our opponent is the Governor's BAG BOY!

2012.06.20 Tea Party 7th & 8th Coalitions Endorse Woody Degan for Senate District 32. That's virtually EVERY Tea Party from the Mississippi River to the Davidson County (Nashville)!

2012.06.08 Gov. Haslam Brings SHARIAH FINANCE TO TENNESSEE!

2012.06.01 ALABAMA BECOMES FIRST STATE TO BAN U.N. AGENDA 21!

2012.05.20 Memphis Commercial Appeal Announces I-69 Planning Efforts to INCLUDE AGENDA 21 Funded Organizations!

2012.05.14 Obama Administration Launches New Battle Over Water Rights In Western States

TN HJR587 Passes HOUSE & SENATE, but
Gov. Haslam REFUSES TO SIGN!

2012.02.27 Payments to Move Creeks, Destroy Wetlands Criticized.

NBC Ch 4 Nashville : Stream Sales Risk Drinking Water

2012.02.19 Knoxville News - Wholesale Auction of Tennessee Streams by Tom Humphrey.(IT WAS INDEED FOUND TO BE A SLUSH FUND!)


---

Watch the Video

DIRECTLY

from the TN House Environment & Conservation Committee regarding what members of

Senator Mark Norris

' OWN PARTY have to say about his

SPONSORED Agenda 21 legislation

that would have

STRIPPED YOU OF YOUR WATER RIGHTS.

THE HASLAM /NORRIS TAG TEAM MUST BE STOPPED!

WATCH THE VIDEO; DECIDE FOR YOURSELF!

VOTE WOODY DEGAN AUGUST 2nd!




Representative Andy Holt repeatedly calls the State's program "

EXTORTION

!"




Rep. Brenda Gilmore says "I know it makes us a little nervous since it's an administration bill, but we want to do what is right by the citizen of Tennessee."



Rep. Mike Kernell states that "I don't think the rapture is coming today, but with the Tea Party, Sierra Club, and Conservationalists on the same side of this issue, it's closer than it was yesterday!.



Rep. Frank Nicely states "We can't get any answers to the questions we're asking."




WOODY'S PHILOSOPHY OF GOOD GOVERNMENT INCLUDES: The Declaration of Independence, The U.S. Constitution, The Tennessee State Constitution, The Holy Bible, and Tennessee Code Annotated (TCA=TN LAW). These are the foundational documents that any representative of the PEOPLE needs to know..and FOLLOW. If it's not in there, let's not try to rewrite history!






Committee To Elect Woody Degan Donations