Read The Endorsement Letters from the 7th & 8th District Coalition of Tea Parties supporting Woody Degan.
TN 7th District Coalition
TN 8th District Coalition
THAT'S EVERY single TEA PARTY from the Mississippi River to Davidson County ENDORSING Woody Degan!

Not only that, but the STATE PARTIES have also identified our opponent, Mark Norris, as ONE OF THE THREE MOST CORRUPT POLITICIANS in the state to be replaced!



Click on Links above to view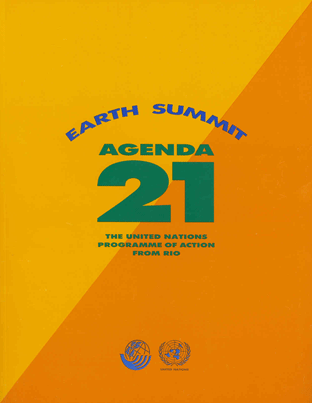 STOP AGENDA 21
Are you aware of what Agenda 21 is?

READ THE OVERVIEW.

Did you know that Agenda 21 has active offices in your own city?

Click Here to get quick facts, information, and additional links for deeper investigation!

Watch an Agenda 21 Video



read more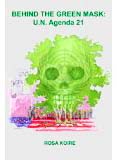 A MUST READ

If you want to learn more about Agenda 21, Rosa Koire's book Behind the Green Mask is required reading!

Rosa, nationally recognized as a leading Agenda 21 expert, walks the reader through the entire program, from inception to the culmination of its presence in our communities! Learn the catch phrases, the methodologies for program implementation, the Delphi Technique, and the philosophy behind Communitarianism. She exposes them ALL! But be forewarned: It's ALL here. After reading this book, you'll either be totally aware and amazed...or in denial!



Buy the book


Read Frequently Asked Questions

•
AGENDA 21 OVERVIEW
•
Agenda 21 Quick Facts Flier
•
What is ICLEI?
•
How Does Agenda 21 Affect Me?
•
Where Can I Find Out More Information?
•
More FAQ...


WHY HEALTHCARE REFORM ISN'T GOING TO HAPPEN IN TENNESSEE UNDER THE CURRENT REVIEW STRUCTURE:


The Review Panel is Commission-based and has a vested interest in keeping the state's prices high.





Patriot's Corner
Links to special content.
Woody Degan donated production for the Inaugural Memphis TEA PARTY EVENTS!
JOIN US!


Join us in our efforts to once again provide quality representation to Tennessee State Government. Help us get the word out on Agenda 21 and what's really going on in these planning meetings.

Look, we're by no means asserting that Woody's opponent has never done good things, only that when the chips were down

Senator Mark Norris SPONSORED A BILL THAT WOULD HAVE STRIPPED ALL TENNESSEAN'S OF THEIR RIPARIAN (WATER) RIGHTS!

That's Agenda 21!


So, what could have been his motivation?

He's an Attorney who sits on the railroad association board, and specializes in petroleum marketing. The Governor, a partner in Pilot Oil and Flying J oil companies, is negotiating a diesel contract to supply fuel to a new rail yard. There is a huge water issue that is a hindrance to both of them, because what is being done is illegal...that's the $56 Million OFF THE BOOKS. So, by SELLING YOU OUT, sen. norris could cover up the water issue, and the $56M, help the railroad, and facilitate his perceived boss's big oil deal.

AND YOUR WATER RIGHTS GET TRADED OFF IN THE DEAL! IS THAT SERVING YOU?



ONE PROBLEM: the Senator is supposed to be working for YOU, not the Governor.

WHAT ISSUES ARE MORE IMPORTANT THAN YOUR RIGHTS? Especially, you water rights?

Yes, when the chips were down, our Senator was a SELL OUT!

That's why WE NEED YOUR HELP. He's got $200,000 in a campaign account running for a job with a base pay of around $23,000. Now, where do you think that money came from, and why would anyone spend SO MUCH MONEY for a SERVICE JOB like that? I think you know the answer.

So, PLEASE go to our SUPPORT PAGE and help us in any way you can! Also, you can send an email to campaign@Degan4Senate.org to get information and updates on our campaign activities, speeches, and other events. We've got some great events, and surprises, planned for June and July, so check back with us oftern.

We don't need $200,000 to win this race. We just need to get the true story out!